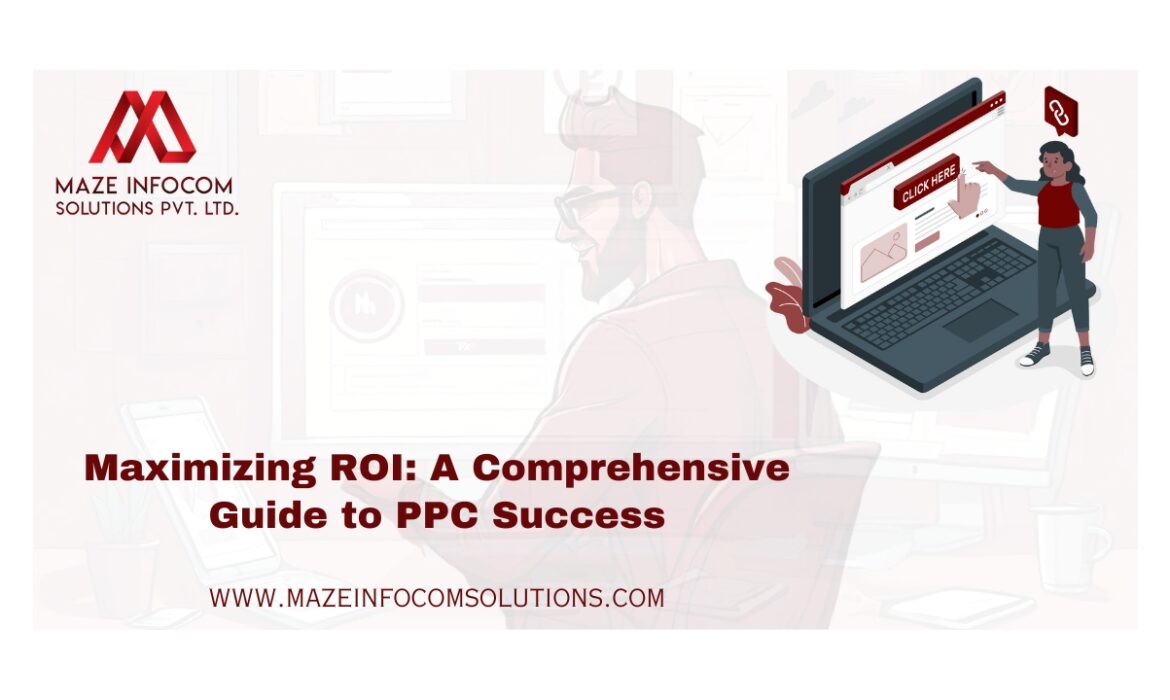 In the dynamic world of digital advertising, achieving a stellar Return on Investment (ROI) through Pay-Per-Click (PPC) campaigns demands more than a surface-level understanding. It requires a strategic, hands-on approach, effective management, and a constant focus on optimization. This comprehensive guide is your ticket to unlocking the intricacies of PPC success, providing actionable insights for marketers striving to maximize their ROI.
Cracking the Code to PPC Success
Mastering PPC success strategies forms the bedrock of a prosperous digital advertising campaign. Crafting compelling ad copies, selecting the right keywords, and making the most of ad extensions are key elements. Don't forget to embrace A/B testing as an ongoing refinement tool.
Navigating the PPC Landscape with Effective Campaign Management
Becoming adept at Effective PPC campaign management is vital for sustained success. Regularly review and adjust bids based on performance data. Tailor ad creatives to align with your audience's needs, strategically using ad extensions for heightened visibility.
Optimizing Your Way to PPC Excellence
Unleashing the full potential of your campaigns involves heeding essential PPC optimization tips. From fine-tuning keyword selection to optimizing landing pages, every aspect contributes to a better ROI. Prioritize improving Quality Score and implement ad scheduling for targeted reach.
Striking a Balance: Budget Management in PPC
Effectively managing your finances is a crucial aspect, making budget management in PPC a necessary skill. Allocate your budget strategically based on campaign goals. Regularly monitor and adjust budgets to optimize spending, ensuring maximum impact on key performance indicators.
Tracking Triumph: The Importance of Conversion Tracking in PPC
Conversion tracking in PPC offers invaluable insights into campaign efficacy. Track user actions, understand what drives conversions, and tweak strategies accordingly. Utilize conversion data to identify high-performing keywords and allocate your budget wisely.
Decoding Data for PPC Success: Analytics and Reporting
In the PPC realm, data reigns supreme. Analytics and reporting for PPC success empower marketers to make informed decisions. Dive into performance metrics, analyze click-through rates, and extract insights for continuous improvement. Regular reporting ensures alignment with campaign objectives.
FAQs – Demystifying the PPC Journey
Q1: How crucial are ad extensions in a PPC campaign? 
A: Ad extensions significantly enhance ad visibility and provide additional information, improving overall campaign performance.
Q2: Why is Quality Score important in PPC? 
A: Quality Score directly influences ad placement and cost per click, making it vital for achieving optimal campaign results.
Q3: How frequently should budgets be adjusted in PPC? 
A: Regular budget adjustments are advisable based on performance data, ensuring optimized spending and maximum impact.
Q4: What role does A/B testing play in PPC success? 
A: A/B testing is essential for continually refining strategies, allowing marketers to identify the most effective approaches.
Q5: Why is conversion tracking crucial in PPC campaigns? 
A: Conversion tracking provides insights into user behavior, enabling marketers to tailor strategies for higher conversion rates.
Conclusion: Your Roadmap to PPC Mastery
Achieving maximum ROI in PPC demands a holistic approach. From implementing effective strategies and adept campaign management to meticulous optimization, budget balancing, and data-driven decision-making, each component contributes to the overall success of your PPC endeavors. Stay informed, adapt to evolving trends, and continually refine your approach to unlock the full potential of PPC in achieving unparalleled ROI.